First day of any conference is always a bit unnerving – who's actually attending? Will the panels suck the life out of their audience? Or will it actually be worth your while? At the speakers cocktail party Thursday, the organizers reminded us, that we were what the people had paid to see… Consequently we could be the ones people would twitter about just how boring we made their lives. Now that's social pressure for you!
9:30-10:00am  Registration & Coffee
Buzzing atmosphere. Some slightly hung-over, others ready for networking right from the start. The many suits blended in nicely with Spanish students and all the Google fellows, who – for most parts – could be recognised by their lazy t-shirts and comfortable shoes.
10:00-10:45am  Welcoming Remarks with Andrew Rasiej, Micah L. Sifry, Marc Lopez and Mayor Jordi Hereu
The organizers are charismatic figures. Good at captivating a crowd and getting every ones attention. Got excited about what's to come.
10:45- 11:00am Keynote conversation: Charlie Leadbeater on Cloud Culture: How Cloud Computing Will Change Culture and Politics
Leadbeater made a side remark during his conversation with Micah Sifry: "Obama was Dean done right" – right because the Obama campaign was control and management. Right because he won. As Martin Sønderlev (aka @nowuseit) noted, it will be interesting to see if grass root-organizing will get so mainstream and structured that a chaotic reaction will be inevitable.
11:00-11:30am  Keynote: Mapping the Eurosphere with Anthony Hamelle
..! Great slides, but we never understood, what it was all about? Why did they make the slides showing the blogosphere for the different countries in the EU? What was the purpose of their study?
11:30-11:45am Coffee Break
Much needed!! The wifi isn't working, our computers have used up all the power and you're not allowed to bring coffee with you to the different halls. …I ended up missing the Danish Reeboot conference.
11:45-12:45pm Keynote: How Obama Won with Joe Rospars
Fun to se him. Nothing new. The downside about the Obama campaign is that most people here have been following the campaign closely, and read up on it as it became bigger and bigger. So there really wasn't anything new to he presentation apart from this video.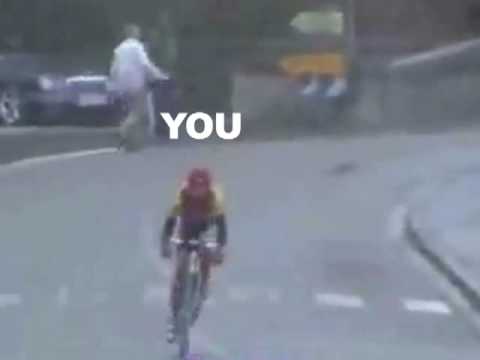 Joe Rospars told the audience, that towards the end of the campaign, they were starting to worry that people would stop volunteering for events because the polls indicated a win. Of all the different videos they tried, this video was the most successful one. After seeing it, you understand why.
Would have loved to hear more of that kind – the practical stuff – , or how the work with "Organizing for America" is doing – how do you turn a campaign in to e-governance?
12:45-2:00pm Learning from Obama with Joe Rospars, Kate Albright-Hanna, Benoit Thieulin, Dominique Piotet, and Diego Beas (moderator)
Hm.  French vs. Americans. The debate never seems to take off. It was like the question wasn't right. Yes, you can learn to use all platforms and construct and organize. But from what I recon the biggest difference between McCain and Obama was McCain and Obama for starters, and secondly the ability to get people organized. And the Europeans do use the Internet for campaigning. As Benoit Thieulin pointed out, Segoyine Royals campaign was indeed digital.
What really struck most people after that session was how little we knew about what was going on in Europe. Everyone there – more or less – had paid close attention to everything that happens in America. Not just because the country has fostered some great campaigns, but simply because we could read the language. We could follow everything, and select our sources from the vast amount of people writing, tweeting and blogging about the campaigns. Ask me a question about Spain, and I know almost nothing. Even when it comes to my neighbouring countries, like Sweden, whose language I can understand, I don't know where to start. There just isn't that huge amount of attention, so it doesn't land in my inbox who to follow, who's feed to subscribe to – I mean, what's Germany's equivalent of Politico? Or the French version of Huffington? oh, but never mind answering, because I can't really read any French or German… So back to square one.
To me that emphasized the need for PDF Europe – European style. Who's done what, where, how, why and with what result? Who's the Joe Rospars of Portugal or Italy? Or were they not at the conference, because there's nothing to tell?
Networking Lunch
The lunch-concept was perfect! A brown paper bag with two sandwiches, snacks, fruits and drinks. Perfect for a picnic on the rooftop terrace on the Hotel together with Google Fellow and founder of FolketsTing.dk, Michael Friis.
How Political Parties are Reinventing Their Relationship with the Public – Sindre Fossum Beyer, Anna Ebbesen, Ghislaine Robinson, Rishi Saha, and Antoni Gutierrez Rubi (moderator)
Blog post about the presentation to come…
Looking forward to seeing how the Conservatives will play their campaign after having heard Rishi Saha's talk. Hoping that he will share his details on the rumoured PDF UK, which Sifrey and Micah had post-meetings with Steve Osgood in the days after the Barcelona conference.
Missed the next session – the breakout I wanted to see with David All on the panel was full, so I ended up spending the hour chatting to Matt Scofied from Newt Gringricht office about working life, odd ones on Copenhagen and life in general.
Plenary on Crossnational Collaboration: Case Studies and Lessons for the Future with Markus Beckedahl, Jeremie Zimmerman, Paul Hilder, Jack Thurston, and Javier Cremades with Micah Sifry (moderator)
Too tired. We had to leave. Astrid needed to get her panel organized for the next day, and we both needed some silence, wifi and power for the computers.
Cocktail party.
More like a reception and mainly the place for finding out who to have dinner with. Meetups at 8:15 attracted 13 – 2 Danes, 2 Americans, 2 Irish, 2 Germans, 4 brits and one French. Drinks and beer down town later on, where a few of the people travelling in transparency joined us. The Sunlight Foundation had invited many of the attending bloggers and hackers to a networking dinner – nice treat – and many of them found their way back to the rest of us later on.
At 4:45 I leave the brits and the Americans at the Hotel Bar. Great people, great company but a full day of constant conversations in a foreign language does wear you down!